Meet Our Staff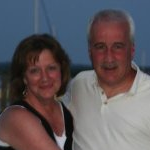 KATHY BRENNAN - FOUNDER
Kathy started the EDGE VBC in 2004 with the idea of providing a fun yet competitive environment fostering both physical and emotional growth opportunities for every athlete. We focus on increasing the athletes' volleyball IQ and work one-on-one to help each athlete reach their full potential.

As an athlete, Kathy was the starting setter and MVP at the University of Notre Dame. Kathy has 4 lovely children who all played volleyball. Following in their mother's footsteps, they all set for their respective teams.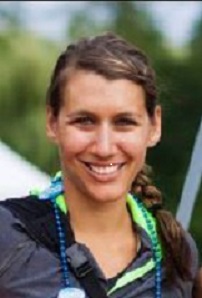 LISA DOBIE - DIRECTOR
Starting in 2011, Lisa has become a staple of the Edge program. She was a founding member of the beach and boys' programs. She has coached everything from 14U to 18U during her tenure at The Edge. She also runs the setter's position practices.
Lisa attended Wheaton-St. Francis High School and was a member of 2 state championship teams. She started all 4 years at Winona State University and earned NSIC All-Conference first team honors. She ended her career as WSU's all-time assist leader tallying 5,031 assists and will be inducted into the WSU Hall of Fame in the fall of 2019. Lisa spent 2 seasons as the Assistant Coach for Dominican University in River Forest, IL and spent a spring assisting with DePaul University's (Chicago) volleyball program as the setter's coach.
Lisa is an ACE certified personal trainer & Level 1 USA Weightlifting coach and will be leading the Edge's strength and conditioning program.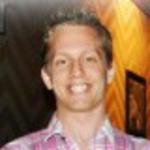 JOSH ABERLY - COACH & GIRLS MODERATOR
Josh joined the EDGE family in 2013. He coached the 15-Black team for the 3 seasons. In addition, he organized the hitter's position practices and coached for the beach program. This past season, Josh coached his 18-Black team to a 3rd place finish at the Windy City Qualifier at McCormick Place. Prior to joining the EDGE, Josh coached for Bounce VBC where he led his team to a 9th place finish at nationals.

Josh played 3 seasons for Newbury College in Boston where he started his last 2 years. Josh continues to play and currently competes in most of the Midwestern open level sand, grass and indoor tournaments.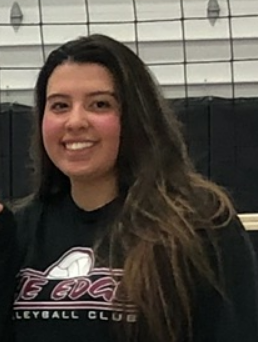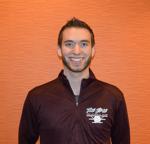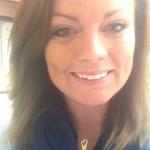 AUTUMN HARMS - COACH
Autumn has been coaching volleyball in the far northwest suburbs for the past 8 years. She spent 7 years at Sky High and 1 year at Balance. She, also, spent 3 seasons as the Assistant Varsity coach at Marian Central Catholic High School and 1 season at Barrington High School.
Autumn is from the far northwestern suburbs. She played her high school career at Marian Central Catholic High School. She competed at Kishwaukee Community College where she won 2 National Championships and in 2018, her team was inducted into the KCC Hall of Fame for their accomplishments. After KCC, she finished her college career playing middle at Eastern Kentucky University.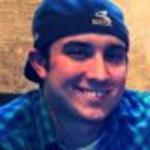 NICK NATALINO - COACH
The 2019-20 season will be Nick's 6th season with the EDGE. We are excited to welcome him to the EDGE team. He attended Marist High School in Chicago and played libero during their 2009 state tournament run. Post high school, Nick played libero for 2 years at St. Ambrose University in the Quad Cities. He has also coached at his alma mater (Marist) since he graduated. Nick has a wealth of knowledge of fundamentals and brings a fresh defensive mindset to the EDGE coaching staff.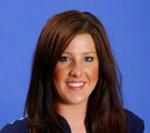 CAITLIN O'HARA-READER - COACH & PROGRAM ASSISTANT
Caitlin is entering her 5th season with The Edge VBC. She was the varsity coach at Willows Academy from 2012 to 2016. Throughout her time there, the team improved significantly and advances further each year in the state tournament. As an athlete, Caitlin started at Northern Michigan University and later transferred to Elmhurst College where she finished her career as an All-American middle blocker. Since graduating college, Caitlin has stayed connected to the volleyball world by planning and running numerous local tournaments.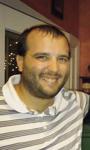 COREY PLACH - COACH
Corey has been coaching club since 2004. He started his coaching career at Side Out Volleyball Academy (SOVA). More recently, he has coached at Pipeline, Rolling Thunder, and Chicago Bounce. He has coached 10 teams at Nationals - 6 of which ended with top 5 finishes including 2 bronze and 1 silver.
Corey played his high school volleyball at Hoffman Estates where he was an All-Area setter his senior season. He has been playing Men's USAV tournaments since he graduated high school. In recent years, he has expanded his game to different surfaces including grass and sand.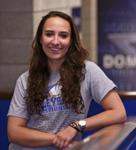 OLIVIA SZUSZKIEWICZ - COACH
Olivia is originally from Barrington, IL. As a high school athlete, she was the honorary captain for the Cook County Daily Herald All-Area team, and MSL West Player of the Year. She was an overall athlete who was dynamic in all facets of the game. She continued her career at Dominican University in River Forest where she played OH, DS and Libero and was team captain. She was also a resident assistant of a residence hall as an upper classmen. She is someone who never shies away from getting involved or tackling a challenge. She will be able to teach way more than just skills on the volleyball court. We are excited to welcome Olivia back to the Edge family after a year off to focus on her career off the court.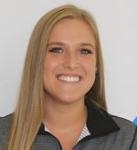 ALISSA VANCE - COACH
Alissa is entering her 4th season with The Edge VBC. Alissa is originally from Arizona. She played DS/libero at Desert Vista High School where she was a team captain and MVP. Her team qualified for the state tournament all 4 years. She brings a great defensive mind to The Edge staff, and we are excited to have her on board for another season.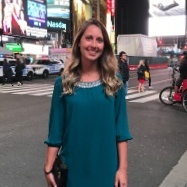 MORGAN WALLIN - COACH
Morgan is originally from Michigan. She played club for one of Coach Lisa's mentors at Michigan Volleyball Academy (MVA). After high school, she continued her career at Dominican University in River Forest, IL. With the Stars, she made 2 NCAA tournament appearances. Her expertise is in setting and will bring a lot of energy and knowledge to our program this season.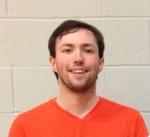 JON WEILAND - COACH
Jon joined the Edge family in the fall of 2016. Jon is a native of Elk Grove Village where he set all 4 years at Elk Grove High School. Jon continued his playing career at Southern Illinois University - Edwardsville as both a setter and right side hitter. Jon is a teacher during the day, and in his spare time still finds time to play in adult volleyball tournaments around the Chicagoland area.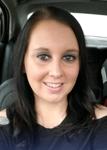 TRISTA WOOD - COACH
Trista is entering her 3rd year with The Edge VBC. Originally from Indiana, Trista played defensive specialist for her State Championship-winning high school team. She continued her playing career at Vincennes University where she helped VU earn their first national tournament appearance. Trista has coached athletes of all ages at 2 Indiana-based clubs. We are excited to have her and her awesome son, Kingston, back with us for another season!